Towing & Auto Repair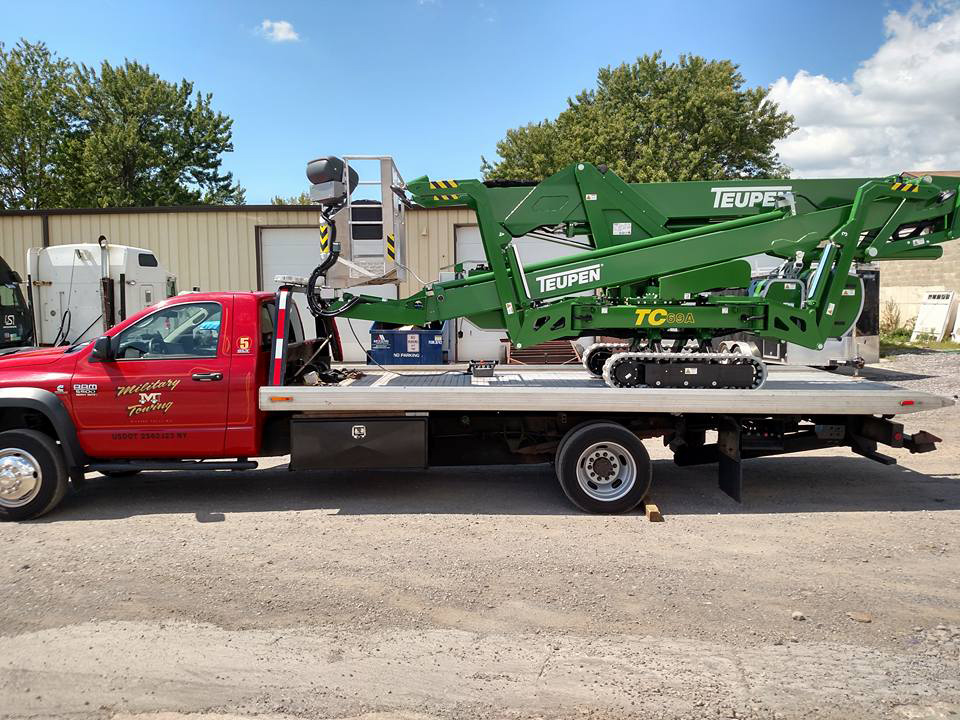 Tonawanda, NY
From towing heavy loads to repairing any vehicle, Military Towing has offered services to businesses and motorists across Tonawanda. Our team is ready to handle any of your needs nearby with emergency services for any troubles on the road. Learn more about our towing and auto repair services below!
---
Emergency Towing & Heavy Towing Services
Our fleet of tow trucks is fully equipped to transport passenger vehicles, commercial trucks and heavy machinery. We can bring your vehicle to Tonawanda and destinations across Niagara and Erie County. Along with recovering vehicles, we also provide emergency roadside assistance services for drivers that cover fuel transportation, jumpstarts or helping with lockouts. For any of our towing services, call our team today!
Auto Repair Services
Along with bringing vehicles to safety, we provide a large range of auto repair services for vehicles of any make or model. From basic tune-ups and maintenance to extensive, emergency repairs for your vehicle. Our mechanics are trained to perform any auto repairs you need so that you can get back on the road in your car. Our service center is open regularly for business, please contact our office to schedule service for your vehicle today!