Towing & Auto Repair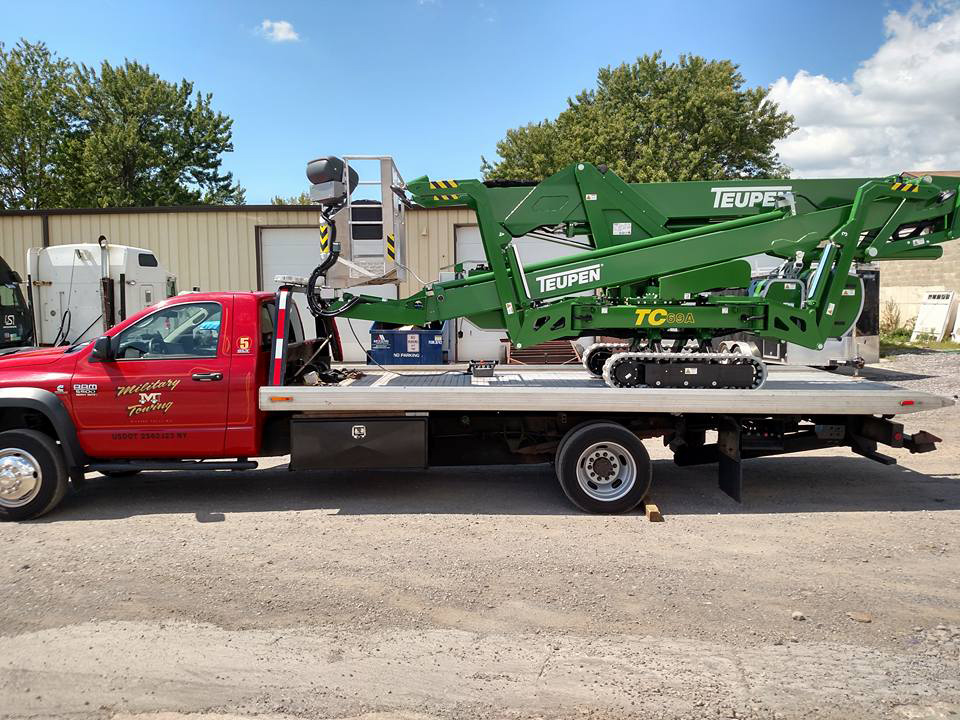 Lockport, NY
From fixing car problems to providing heavy towing services, our team has helped motorists and businesses across Lockport for more than 40 years. With our team stationed nearby, we are able to bring relief to anyone in need around the community.
---
Emergency Towing & Heavy Towing Services
Our fleet of tow trucks is fully equipped to tow regular vehicles as well as commercial trucks and machinery. We can transport your vehicle to Lockport and destinations across Niagara County. Along with recovering vehicles, we also provide emergency roadside assistance services for drivers that include jumpstarting cars, transporting fuel or helping with lockouts. If you need any assistance with towing services, contact our team today!
Along with bringing vehicles to safety, at Military Towing, we offer a large range of auto repair services for vehicles of any make or model. We cover basic tune-up services for your vehicle as well as extensive, emergency repairs. Our skilled mechanics are ready to complete any repair necessary to make your vehicle work smoothly once again. Our service center is open regularly for business, please contact our office if you need to schedule service on your vehicle today!